EVERYONE HAS AN
ORIGIN STORY
Simply put, MUNICIPAL is a mindset.
It pushes you to make big things happen.
Nothing is given.
Everything is earned.
Commit to your dream.
Put in the reps.
And be unstoppable.
NO DREAM IS OUT OF REACH

IF YOU PUT IN THE WORK
Co-founded by Mark Wahlberg, the Sport Utility Gear we create will give you the comfort, style and versatility that you need to pursue your full potential.
The foundation for MUNICIPAL was laid on the public playgrounds, fields, and blacktops where we all developed our love of sports and competition. It was there we started to appreciate that results weren't predetermined but came directly from the amount of work we were willing to put in. And if we were driven to hustle, learn, and just GO FOR IT...no dream was out of our reach. 
GO ANYWHERE AND DO EVERYTHING IN
SPORT UTILITY GEAR
That mindset has always stayed with Mark and his longtime business and creative partner, Stephen Levinson. Somewhere along the way they met Harry Arnett, who headed several big brands throughout his career. They often wondered why nobody was making the kind of clothing everyone needed to go anywhere and do everything, especially for those with incredibly diverse lifestyles like their own. Since nobody was making the type of gear they so strongly believed everyone wanted and needed, they decided to go for it themselves. So they put together a world class team and built it from the ground up.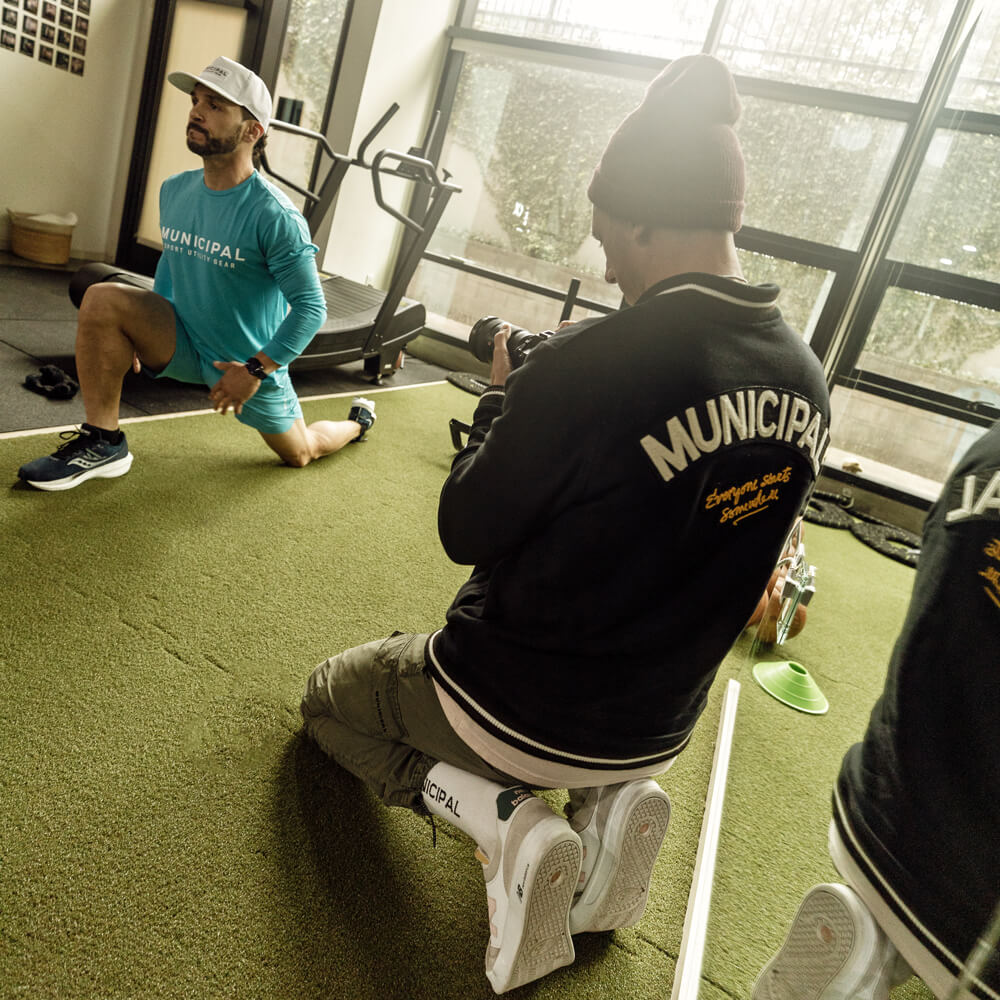 They called their solution

Sport Utility Gear

and in late 2019, MUNICIPAL was officially born.